Sauter and Smith-Gobat Set New Female Speed Record on the Nose
by Paul Nelson
UPDATE: On Oct. 31, Sauter and Smith-Gobat blitzed The Nose again, taking their record time down to 4:43.
On October 28, 2014, the strong team of American Libby Sauter and New Zealander Mayan Smith-Gobat beat their own record from last fall by taking over half an hour off their time, reaching the summit in 5 hours, 2 minutes.
Both women are crushers and hold several "firsts" and records in The Valley. Sauter, a former member of Yosemite Search & Rescue (YOSAR), just recently linked up two El Cap routes, The Nose and Lurking Fear, in 21 hours and 17 minutes. She also completed the first female highline walk of the Lost Arrow Spire.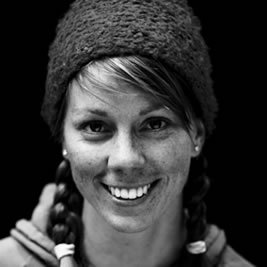 Libby Sauter
Smith-Gobat is also no stranger to Valley speed records, having set the 2012 Nose record at 7:26 with Chantel Astorga, and holding the speed record for male-female ascent of the route with the late Sean Leary, at 4:30. She is also one of the world's best trad female trad/bigwall climbers, having sent Freerider (5.12d/13a) and the Salathe Wall (5.13b) on El Cap, as well as many other trad and sport climbs up to 5.14a.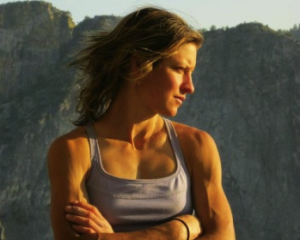 Mayan Smith-Gobat
***
Nose Speed Records: A Brief History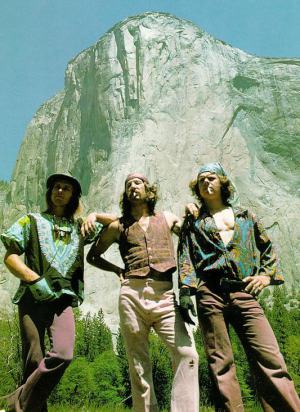 Westbay, Bridwell, and Long after the first one-day ascent of The Nose in 1975
The first ascent of The Nose was a siege of over 45 days by Warren Harding in 1958, and although he employed the use of many fixed lines that allowed him to rap to the ground (much to the chagrin of purist Royal Robbins), his final push to the summit involved 12 days on the wall.
Since then, the time to climb this iconic route has only gone down. In 1975, on the longest day of the year, Jim Bridwell, John Long, and Billy Westbay completed the first one-day ascent of the route, in 15 hours. Ten years later, free solo Jedis John Bachar and Peter Croft climbed the route (yes, with ropes) in barely 10 hours.
Beginning in the early 1990s, speed climber Hans Florine largely dominated Nose speed records, and managed to shave the time down to 4:22 in 1992 with Peter Croft. However, in 1999, Florine's arch-nemesis Dean Potter began crushing all sorts of speed records, including climbing El Cap and Half Dome in a day, by himself. By 2001, Potter and Timmy O'Neill crushed the Nose record at 3:59 and 35 seconds, and for the rest of that year Potter and Florine kept beating each other's times, taking the record down firmly into the three-hour realm.
Finally, in 2002, Florine and Japanese rock star Yuji Hirayama set the record below three hours, before the German übermensch brothers Alex and Thomas Huber began taking the time down to 2:45. Currently as of 2012, Florine holds the speed record at 2:23, with Alex Honnold.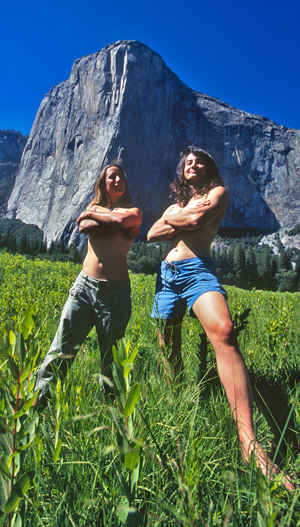 Wirtz and Schulte-Pelcum, following their 2004 speed record
Female speed records are gradually catching up, as we've seen with Sauter and Smith-Gobat. The first significant female team to climb the route in less than a day was in 1996, when Abby Watkins and Vera Wong summited in 16:30. Then in 2004, Heidi Wertz and Vera Schulte-Pelcum took the time down to 12:15. In the last ten years, we've seen the female record, largely pushed by Smith-Gobat, creep below 10 hours. It is virtually certain that female teams will keep taking the
Nose
time below five hours in future seasons. Stay tuned!
***
For more information on El Cap speed climbing, check out Hans Florine's website, speedclimb.com.