Trotter Establishes "Family Man" (5.14), Most Difficult Trad Line Yet
by Paul Nelson
Along with Tommy Caldwell, Sonnie Trotter really stands out as one of the best climbers to take his sport climbing background and apply it to hard trad, and more recently to keep climbing hard as a new father. Since he established Forever Expired, an unrepeated, tendon-wrecking 5.14d at Lion's Head, Ontario, he has pretty much devoted himself to hard trad ascents, including a rare repeat of Joshua Tree's Stingray (5.13+), and the first ascents of The Path (5.14a), a sketchy face headpoint at Lake Louise, and of course Cobra Crack (5.14), one of the world's hardest and most beautiful pure crack climbs.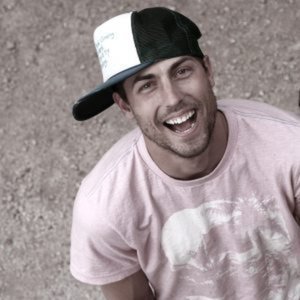 The face of responsible fatherhood and hard trad.
Although Trotter recently had a son with his wife and longtime van-mate Lydia, he has kept up on hard trad climbing around his home in British Columbia. Last month, he sent what he called the "50/50 Project" at Skaha, named such because, as he told Rock and Ice, the crack is 50 degrees overhanging, 50 feet long, and has a 50% chance of decking if you blow the final moves.
Trotter recently released a video of the send, which is quite gripping to watch. The route incorporates the hard fingertips jamming of Cobra Crack, along with some bizarre, foot-cutting, bouldery movement out to sidepulls on the left. The final push to the route's anchors is pretty runout given the short length of the climb, and you can just tell that Trotter is giving it 110%. He considers it the hardest trad route he's ever put up, although given the fact that he's now a washed-up married guy, it's probably only 5.10 or so (just kidding, Sonnie, strong work!).