Win A Metolius Training Board with Rockclimbing.com
With the holiday season on its way, we wanted to give you the chance to add a little something extra to your stocking, so we've teamed up with Metolius and brought you the opportunity to win a Metolius Contact Training Board to the value of $95.00, simply by submitting photos to rockclimbing.com. Read below to find out how to enter.>
How to Enter
1. Submit any indoor climbing photograph you've taken to rockclimbing.com, you may submit as many entries as you want.
2. After the submission period closes, we will pick 5 finalists.
3. The 5 finalists will then go through a public voting period, and the image with the most 'likes' will win the prize.
* The entry period for the competition will run from the 23rd November until the 14th of December.
* The voting period will take place between the 14th and the 20th of December.
* The winner will be announced on the 21st of December and their prize will be shipped to them.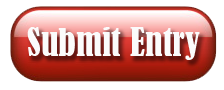 The Prize
Metolius's most deluxe, full-featured training board to date with an amazing variety of holds and new, ergonomic variable width pinches.
CAD/CAM designed master for perfect symmetry
Ergonomically curved for less joint stress and reduced injuries
Huge indexed hold selection includes:
11 pockets to choose from (2, 3, 4 fingers - tips to 2nd joint)
4 central edges from shallow to deep
Top mounted pull-up jugs, rounded and flat slopers
Fine grained texture is skin-friendly
Includes comprehensive mounting instructions, training guide and mounting hardware
32.5" x 11" x 2.625" (826 mm x 279 mm x 67 mm)
Colors: assorted, black/white swirl, blue/blue swirl, green/green swirl
Price: $95.00