Tyrus Bachar Auction -- Supertopo.com
Submitted by
vegastradguy
on 2009-08-09 | Last Modified on 2009-08-17
Rating
:






Login
to rate this article. Vote: 1 |
Comment
: 1 | Views: 3899
by John Wilder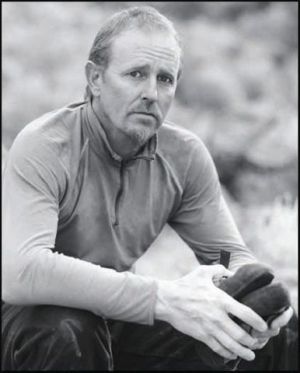 John Bachar
Supertopo (unknown)
As you all know by now, John Bachar passed in early July and the climbing community mourned his loss deeply. He left behind a young son -- Tyrus, 13, a young man strong beyond his years who stood and remembered his father while the giants of the climbing world watched at John's Memorial on July 27th.
Now, the climbing community is giving back. Thanks to the generous donations of many manufacturers, there is an auction going on to benefit Tyrus -- all proceeds go directly into a living trust that will help pay for Tyrus' education or any other major expenses that may occur in his life.
Please take some time to check out the items at the auction. There are over 50 items up for bid -- shoes from Acopa, Evolv, La Sportiva; Ropes from Sterling, Bluewater, and Petzl, gear from Petzl, Trango, Yates, Wild Country, DMM, and more. There is even a day of climbing with Peter Croft! Hurry, though, the auction ends on Aug 13th!
You can visit the Auction directly here. You can also find out more and donate directly to the living trust here.
chrismcnamara

2009-08-14
Most of the auctions have ended. But there are still some North Face items as well as climbing with Peter Croft and Hans Florine

All the North Face items come with book Lost Explorer signed by Conrad Anker


get yo bid in http://shop.ebay.com/merchant/tbltauction_W0QQ_nkwZQQ_armrsZ1QQ_fromZQQ_ipgZ
Add a Comment