Chris Sharma at Mountainfilm in Telluride
Submitted by
Mountainfilm
on 2012-03-02
Rating
:






Login
to rate this article. Vote: 1 |
Comments
: 2 | Views: 5196
by Lise Waring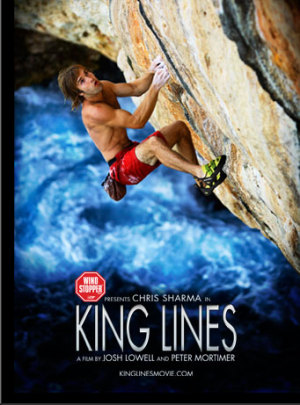 Chris Sharma has confirmed his appearance at Moutainfilm in Telluride in May
Mountainfilm in Telluride has added Chris Sharma — considered one of the world's best rock climbers — to the lineup for its 34th annual festival this May 25 to 28.
Mountainfilm in Telluride has a celebrated history in mountaineering. The event began in 1979 with a few screenings of climbing films and, since then, the festival has always attracted leading names in alpinism, such as Sir Edmund Hilary, Royal Robbins, Yvon Chouinard, David Breashears, Conrad Anker, Lynn Hill, Timmy O'Neill and Alex Honnold.
"We have a rich history of bringing the world's best climbers and mountaineers to Telluride and are thrilled to continue that tradition by having Chris Sharma at the festival for the first time," said David Holbrooke, Mountainfilm in Telluride's festival director.
Sharma was featured in the film "King Lines," by Sender Films, which won Mountainfilm in Telluride's Charlie Fowler Award in 2008. A pioneer who has mastered some of the most spectacular and difficult routes in the history of rock climbing, Sharma is one of the only people in the world to have topped out on multiple routes graded at 5.15a (using the Yosemite Decimal System), a trend that began for him in 2001 with the first with ascent of "Realization," a route on the southern face of Montagne de Ceüse in France. Since that time, Sharma has completed many other noteworthy first ascents, and he continues to set new routes around the world while also dominating world bouldering competitions.
"We are excited to have such a strong climber speak at this year's festival," said Holbrooke. "Adventure is an essential part of Mountainfilm's roots but, of course, we will also showcase programs about leading environmental, cultural and social issues, as well. As always, there's something at the festival for everyone."
Sharma joins an eclectic roster of Mountainfilm in Telluride guests that includes filmmaker Ken Burns, New York Times bestselling author Dan Buettner (Blue Zones), wildlife photographer Joe Riis, Earth First! co-founder Dave Foreman, ecologist and author Sandra Steingraber, and many other notables. For more information about this year's festival, visit www.mountainfilm.org. Early Bird passes to the 2012 event are available now at www.mountainfilm.org/festival-passes-tickets.