IMS Photo Contest "Mountain Moves" Close to the Summit
Already over 800 photos submitted – public vote to select the best pictures.
Only 10 days are left (deadline 15th of August) to participate at the IMS Photo Contest 2011 by Kiku themed "Mountain Moves". The contest, organized by the International.Mountain.Summit and the apple brand KIKU, has already collected over 800 pictures submitted by participants from all over the world.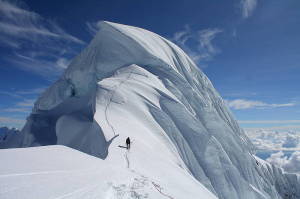 Photo by Niels Delenk
Public vote to select the best five pictures on each partners sub - website starts on the 16th of August. The selected photos qualify for the final round and will then be judged by a panel of experts. Overall prizes amount to 6000 Euro.
IMS partners from six European countries are cooperating to run the contest. The goal is, to give mountains a voice and showcase the dynamic and activity of the mountain world. Pictures can be uploaded trough the websites of IMS or one of its partners. (www.ims.bz).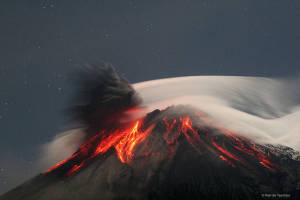 Photo by Patrick Taschler
Public vote winner of each IMS partner will be awarded with an attractive mountain package composed of outdoor equipment provided by the apple brand KIKU, GORE, Arc'teryx and the outdoor shoe specialist AKU. The winners of the jury vote will receive their awards during the IMS in Brixen at the 22 October 2011. Pictures so far submitted to the contest allow impressive insights into the dynamic and movement of the mountains.
The International Mountain Summit 2011 takes place in Brixen/Bressanone from 21 – 30 October. It is the ideal setting for a unique summit event which unites the world's best mountaineers, climbers and insiders in an open "contest of ideas". The IMS features walks, round table discussions, multimedia presentations and congresses, as well as slacklining woldcup action and the AVS Boulderfestival. The main topic of this year's festival is "Show Alpinism".
For further information www.IMS.bz