Klime sets up shop in PA
by Nick Tortajada
Oaks, Pennsylvania – January 03, 2009 – Klime Clothing Co is proud to announce a deal struck at the Philadelphia Rock Gym in Oaks, PA. Climbers will now be able to purchase Klime apparel and accessories at their favorite local shop. No more shipping costs, and away with the waiting game for the mailman to deliver that golden package for these folk.

b2b logo
klime
Klime will also be working side by side with the employees of PRG to design some killer tees for their members, as well as ironing out the details for a sponsorship program for the PRG team and its coaches. Make sure to support your local gym by picking up not just one of these shirts when they hit the shelves, but 2 more for backup. Climbing is a dirty sport by nature, and one must always be prepared.
PRG Oaks Shop Location: E-520 122 Mill Rd
Oaks, PA 19456
Phone: 610-666-7673
Fax: 610-365-7917
…and their hours of operation:
Mon-Fri: 12pm to 10pm
Sa-Su: 10am to 8pm
Ask for Paige – she will suit you up well for the dance!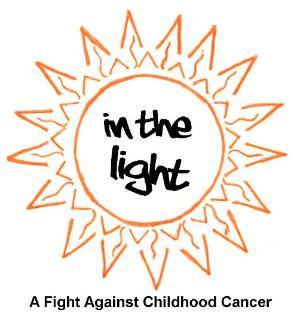 In the Light Fund
Paige Bain
Klime will also be joining forces with the In The Light Fund to help raise money and awareness for a great cause. In The Light Fund (ITL) is a non-profit organization that was founded by Paige Bain and a couple of her friends. The money raised by ITL is split up amongst three categories; 85% of the money goes to homecare and financial support for childhood cancer victims, 10% to gifts for children with cancer, and 5% set aside for expenses. The inspiration was given by a girl named Missy who suffered with cancer; she passed away at age 19 on April 26, 2003. In August of that year, the fundraiser was started. In The Light Fund has done a variety of different fundraising events. They have had several concerts and many candy sales. ITL also sells t-shirts, bracelets, and bumper sticks. ITL now runs an annual climbing event at one PRG Climbing Centers, "Climb for the Kids," which brings in over $6000 a year. The fourth annual "Climb for the Kids" was held on September 27th. In total, In The Light Fund has raised over $24,000 in proceeds since August 2003.
To read more about In The Light, please visit the website ITL Website.
We like to think of Klime Clothing as more than threads covering skin. It is clothing with an intended purpose - the hope and realization that each and every person can make a difference. We are psyched to have been given this opportunity to work with ITL, and hope that our contributions and efforts will make a difference for others.
We are always looking for new opportunities to get involved with the community and charitable organizations. Please pass along any ideas, events, or contacts that you may feel Klime may be interested in, or more-so, that would be interested in having Klime get involved.
For Immediate Release, Contact:
Nick Tortajada
Phone: 480-262-8354
Fax: 480-361-8483
Email: nick@klimeonline.com
Web: http://www.klimeonline.com