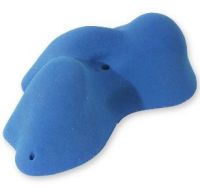 Description
Really big and really versatile. Smart route setters will keep climbers funking with this one. Super boss!
1 Review
Review
Review by: dredsovrn, 2004-05-27
I put two of these on my home wall. You can spin them in all different directions and change a problem with one hold. The possibilites and difficulty levels are endless with this monster.