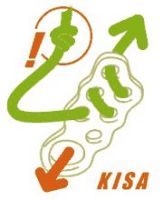 Manufacturer:
Kong



This item may be available at:
Description
These pieces of gear are like reuseable screamers. They can be used as shock absorbers on marginal placements or to limit shock in any setups involving ropes whether industrially or in a rescue scenario.
2 Reviews
Mariner
Review by: Rankin, 2013-02-08
Also consider these as a mechanical mariner hitch that's both adjustable in length and has lots of control!
Review
Review by: philbox, 2003-07-07
I`ve used these things and they are great. I would recommend them to anyone with a fair degree of experience in other words not for beginners. If you are in any situation where a shock load would be catastrophic then throw one of these into the system and properly rigged they work a treat.