VaporLock Screwgate
Item Details
|
Reviews
(
1
)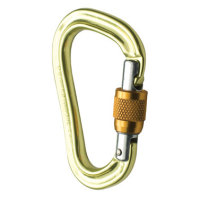 Description
The lightest, full-function pear locker on the planet, the new VaporLock provides a smooth increase in friction when used with any of our ATC devices. The VaporLock is ideal for those times belaying and rappelling when you want more control. On ropes up to 9.4 mm, the VaporLock is Munter Hitch compatible. A keylock nose and screwlock sleeve make it easy to thread through a ratís nest of slings and lock securely.
1 Review
vaporlock
Review by: west_by_god_virginia, 2010-02-12
Feels so light, im gonna clip the same piece twice.