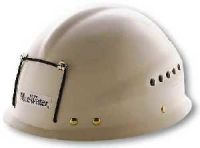 Description
A UV stabilized, high impact ABS shell with a fully adjustable web suspension. Economical and durable protection for your head. Weight 390 grams .One size fits all. Simple to adjust suspension system. Headlamp clips hold most lights securely.
1 Review
Review
Review by: crshbrn84, 2004-06-08
not bad, used it for the first time, at williamson, comfortable, adjustable, holds a head lamp fine, it was given to me by my dad, cant complain, good helmet over all.