Trigger Kit For Tech Friends
Item Details
|
Reviews
(
1
)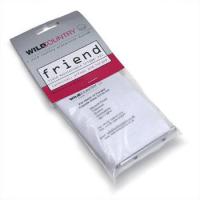 Description
Description of Wild Country Trigger Kit Tech 5 - 4Field-maintainable triggers allow easy replacement even in the wildest locations.
1 Review
Review
Review by: keithlester, 2004-06-08
I had a No4 technical friend with boken trigger-wires. I fixed it with this kit and a small pair of pliers. No fuss, no difficulty, and its as good as new.