Jungle Juice Plus Insect Repellent - 4 oz.
Item Details
|
Reviews
(
0
)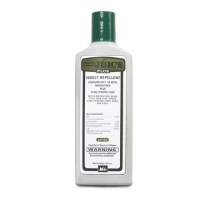 Manufacturer:
REI



This item may be available at:
Description
Find instant relief from biting insects with this easy-to-apply and long-lasting lotion that is 3 repellents in 1. Combines 17 DEET for mosquitoes and ticks, R-326 for flies and MGK 264, making it more effective than 30 DEET alone. Effectively repels mosquitoes, biting flies, ticks, gnats, no-see-ums, chiggers and fleas. Lotions formula is more effective than spray formula for skin application sprays are better for clothing. Long-lasting formula works up to 8 hours per application.