Lamina 20 Sleeping Bag: 20 Degree Synthetic
Item Details
|
Reviews
(
1
)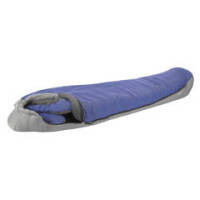 Description
The Lamina 20deg Sleeping Bag by Mountain Hardwear is a bag designed for cold temperatures of 20degF /-6degC. The Lamina 20deg Sleeping Bag is an excellent choice for damp, winter conditions, with welded layer construction that maintains loft in the bag through repeated washings and compression cycles. This comfortable, roomy, mummy cut bag is insulated with ThermicMicro fill - an exclusive insulation developed for its loft, durability, softness and compressibility. Made from a combination of hollow and solid staple fibers. The fine denier of the fibers and thermo-bonding manufacturing process produces an insulation that is thermally efficient, structurally stable, and has excellent loft retention. Face gasket and Ergo Draft Collar work together to seal in warmth.
1 Review
You'll decide to use this instead of a bed
Review by: ClimbingPirate, 2010-06-01
I absolutely love this thing. It's one of the most comfortable sleeping bags I've had in a long time. The fabric is one of the softest most comfortable thing's I've ever touched. Tack that onto an impressive mummy cut (with a neck warmer) and a very warm synthetic inners and you have a pretty impressive sleeping bag. And for $160 it's a great mid ranged bag!