Isopro Canister Fuel 8oz
Item Details
|
Reviews
(
2
)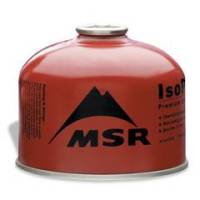 Description
This premium Isopro Canister Fuel 8oz, an 80/20 blend of isobutane and propane pioneered by MSR, boosts the performance of canister stoves. It outperforms standard butane/propane mixtures and burns clean to reduce soot and clogs.
2 Reviews
Review
Review by: mgoodro, 2005-04-09
Light, convenient, and better at altitude than off-brand fuel I've tried. Our local Army Surpluss store carries these relatively cheap. I've gotten 8-10 quart boils with my Pocket Rocket on a 4 oz can.
Review
Review by: scubasnyder, 2004-07-21
These canisters are good for short trips, i usually carry the smaller one it lasts for a bunch of meals. Not as cheap as white gas but it works, + you dont have to prime the stove.