Miox Water Purifier
Item Details
|
Reviews
(
4
)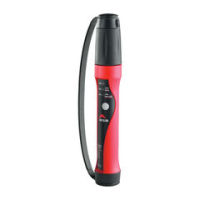 Description
Ultralight, compact, and easy to use — with no pumping, maintenance, or iodine required – the Miox® works like mini version of a municipal water treatment system. First, untreated fresh water and salt are combined to create a brine solution. Then when a small charge of electricity is passed through the salt water, the patented technology creates a chemical reaction, producing a small and powerful dose of mixed oxidants (Miox). This cocktail of oxidants is then poured into the untreated water to kill the pathogens. The result is purified drinking water. As an added level of security, the kit also contains safety strips that can be used to confirm that water is purified and safe to drink.
Although this unit is ideal for large groups consuming large volumes of water, the unit can be set to purify from .5L to 4L at one time.
Effective against the majority of waterborne pathogens. Dwell times: protozoa, viruses, and bacteria 15mins., giardia 30mins., cryptosporidia 4hrs.
Also removes taste, odours, chemicals and other toxins. However, because it is not a conventional filter, does not remove harmless particulates.
Easy to use: add water, shake, and press the button.
No iodine taste or risk.
Maintenance free: just replace the batteries and salt.
Convenient: uses any salt, and common CR125 camera battery.
Ultralight and compact.
Miox Kit 227g (kit includes Miox purifier, salt, safety indicator strips, instruction booklet. quick reference card and storage sack.
Operating temperature –6 to 54ºC.
Temperature range -29 to 71ºC.
Submersible to 18m.
Shock and freezeproof
Battery life: 200+ litres
Batteries: 2 x CR123A lithium (6v total)
Size: 18cm X 2.25cm Miox Purifier Only.
Kit is 18x 10 x 4cm
4 Reviews
the best so far
Review by: climbingaggie03, 2007-07-06
I have used the miox for leading groups of up to 10 people and it works fine for me. I have sent other groups out in my program though and the trip leaders hated it. They've had problems with batteries, not getting the strips to turn purple, and problems with salt levels. I've used a Miox for over 10 days and haven't had the problems they've had. It tastes better than Iodine and is simpler than aqua miura. Use a bandana for floaties and sinkies, or Steri pen makes an amazing prefilter that screws onto a nalgene bottle and filters out all particulate matter (in my experience) your mileage may vary so I give it 4 out of 5
Review
Review by: climbingnurse, 2004-07-31
I don't own one yet, but I've played around with it plenty.

To comment on the comments provided by ScubaSnyder:
A very useful, cheap, lightweight, and foolproof method of removing dirt from your water involves 1 cotton bandana and a little bit of inginuity.
Review
Review by: scubasnyder, 2004-06-28
This is a great water filter, it kills viruses unlike other filters. The only drawback tothe use of this water filter is it does not remove particles of dirt. I recomend another water filter with this one for the cleanest water. Also with this filter its basically fullproof unless the batteries die, it has led lights that tell you if your battery is low or the amount of salt is low. Also the filter comes with 50 test strips that tell you if the water is ok to drink.
Review
Review by: vashie, 2004-05-12
This is so far the best water purifier I have ever used. After using this little 8oz wonder on a six day trip, I don't think my PUR will ever see use again. It is so light I take it on day hikes, and forget its in my pack. I have had the pleasure of using the big industrial units, luging big bags of salt around and getting confused by the PLC readout, but this is much better no confusion here.