Previous
Stone Nudes Calendar
popular
Item Details
|
Reviews
(
2
)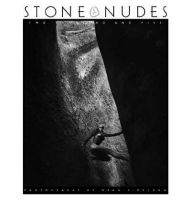 Manufacturer:
A.I.S.



This item may be available at:
Description
StoneNudes is an extract of the art of climbing. Intended to insprire and celebrate teh human form, Stone Nudes draws from the community it represents. Over the last three years, a body of fifty-plus photographs drawing from three generations of climbers has evolved.
Unlike current climbing media, these images do not seek to sell or promote anything beyond the experience. This approach has attracted climbers of all abilities to participate in a project designed to capture the essence of the climbing spirit...
~Dean Fidelman, 2001
2 Reviews
Review
Review by: forkliftdaddy, 2005-05-09
Lame in my opinion. Rather see gals climbing hard routes than looking all natural and such. Show me some flexing guns, not bared buns.
Review
Review by: scuclimber, 2004-05-23
I bought the 2003 and 2004 calendars together and they were cheaper as a package. Definitely cool calendars. A little different than your typical college nudie calendars. Black and white, artistic, tasteful photos of women climbing nude. He also sells male calendars for the ladies (or the guys if you swing that way).