Next

Nicros Roof Hold Set
Item Details
|
Reviews
(
2
)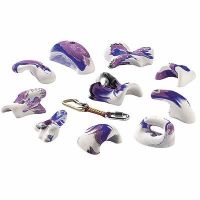 2 Reviews
Great for the home cave
Review by: gaalsent, 2008-07-10
Bought a ton of these to fill out a couple of roof sections in my basement climbing cave. The texture stays longer than other cheaper brands with the exception of metolius. never had one break either, and thats after 2 years of dynoing to roof holds 5+ days a week.
Review
Review by: arrettinator, 2003-10-02
Sweet holds.
Great texture.
Tons of options not only for roof, but also slightly overhanging wall. From bomber roof hold to slopy fun.